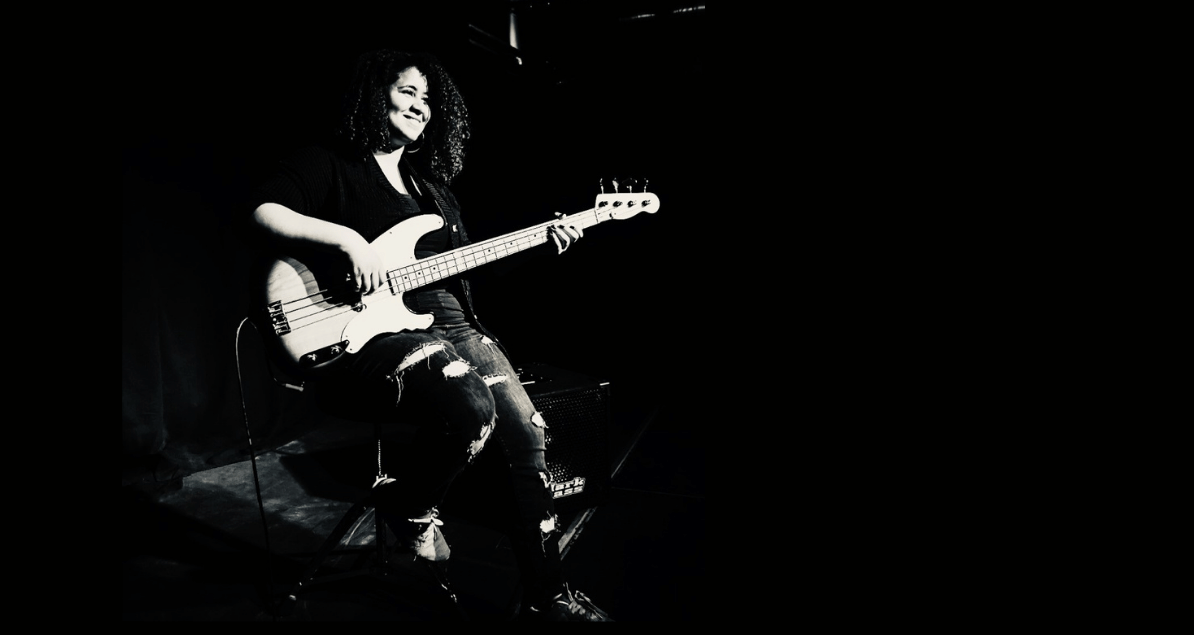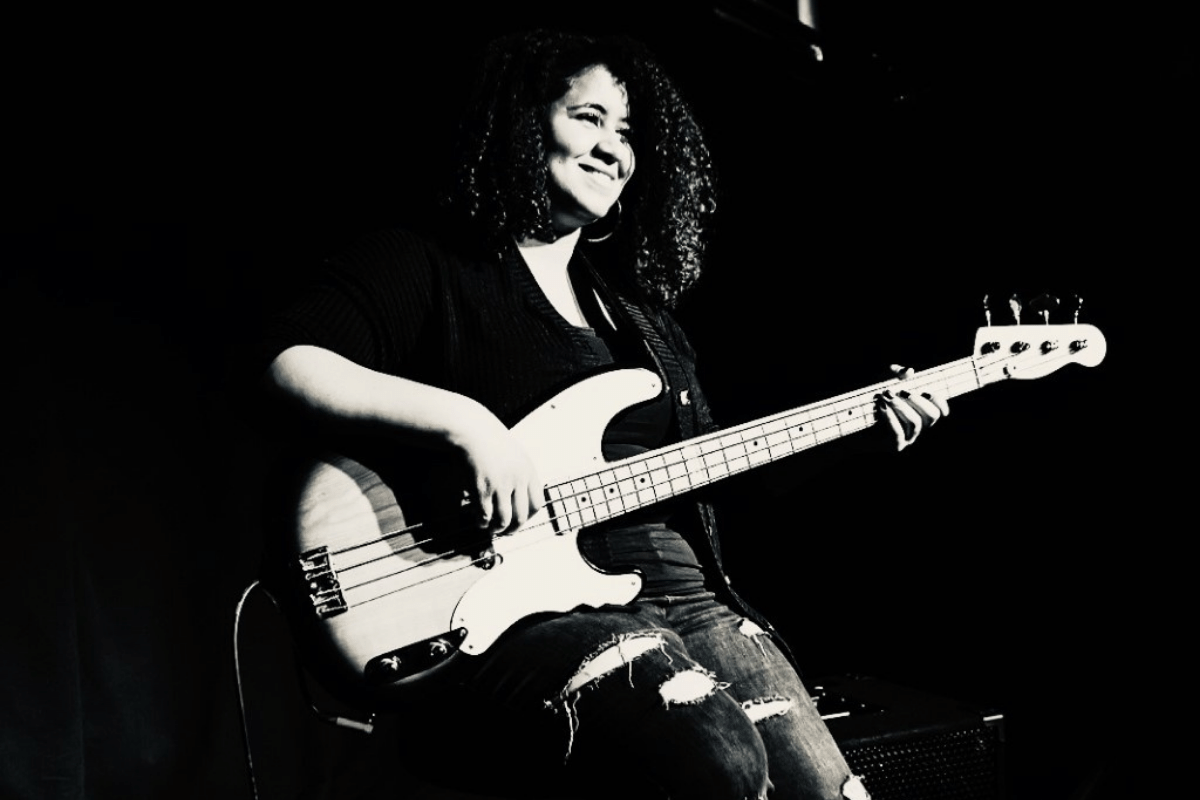 As heard on THE VOICE OF GERMANY 2022
Als 4 – jähriges Mädchen brachte ihr Vater Nadine das Klavier spielen bei, bevor sie einige Jahre später als Bassistin mit ihm und ihrer Schwester weltweit tourte.
In den letzten Jahren arbeitete sie unter anderem mit den Musikern von "Clueso", "Fanta 4" und durfte 2022 Teil der Pro7/Sat1-Show "The Voice of Germany" sein, in der sie mit Größen wie Mark Forster zusammengearbeitet hat.
Seit dem Abschluss ihres Musikstudiums in Freiburg unterrichtet sie engagiert und spielt regelmäßig Konzerte. Bis heute geht sie ihrer Leidenschaft nach, spielt in diversen Bands und ist als Songwriterin aktiv. "Menschen sind Bibliotheken, die im Austausch stehen und sich gegenseitig vergrössern. Das Unterrichten und das Musizieren sind wertvolle Wege, diese auf jeder Ebene zu bereichern".
Die Stimme finde ich toll. Ich liebe es, dass du Bass spielst.

—Mark Forster
Wenn irgendwann mal bei uns Not am Mann ist bzw. am Bassisten und du hast Bock einzusteigen, Anytime!

—Peter Maffay
Virtuosin am Bass

—Badische Zeitung newspaper
2022
Teilnehmerin bei der Pro7/Sat1-Show "The Voice of Germany" 
THEVOICEOFGERMANY© ProSiebenSAT.1 André Kowalski (14) Kopie
2021
Veröffentlichung der EP "Sonorous" 
2019
Bachelor of Arts an der Universität Macromedia & Stipendien zur Förderung der künstlerischen Praxis 
2015
Harvard Extension School Massachusetts USA ( A history of Blues in America) 
2013
Gewinnerin der Talentshow STAR und weiterer Talentwettbewerbe im Bereich der Musik 
2006–2013
Tour und Konzerte mit der Familienband "Adama & kids and the Sunshine Reggae Band" 
Copyright © 2023Nadine Traoré